Sweetest Day is Oct 21st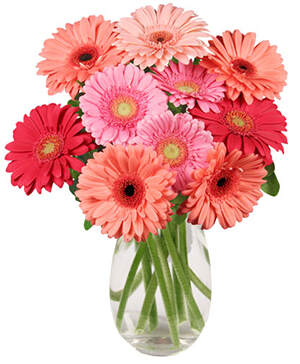 Dancing Daisies
Arrangement
Charm them with this vibrant bunch of gerbera daisies! This lovely flower arrangement uses a variety of colors to highlight the appeal of this remarkable flower. Give the gift of pizzazz to the colorful characters in your life!
$45.00, $55.00, $70.00
Shown at $55.00
Sweetest Day is like a mix between Valentines Day and Thanksgiving. It's a day to give thanks for those extra-sweet people in your life. The holiday originated with a candy store owner who wanted to bring cheer and some happiness to the lives of those who were often forgotten. A great way to celebrate Sweetest Day is by ordering a gift basket of sweet treats from MADISON AVENUE FLORIST for your someone sweet.